Termite Inspection And Control
Termite Inspection And Control
If you're looking for termite inspection, termite treatment or termite control in the Sebring, Florida or central Florida area, Haynes Pest Control is the best choice for this destructive pest. A termite treatment is required for homeowners before they may receive a certificate of occupancy.
Termites are common, and exist within millions of homes and businesses across the country. 49 of the 50 states are affected by termites and central Florida is an area that is considered high risk — making it very important to be proactive in protecting your investment from termites.
We've been providing quality termite control solutions since 1972. We're in the field every day inspecting and protecting homes from termites, utilizing techniques and products that have been proven to work well over time in the unique conditions for our area.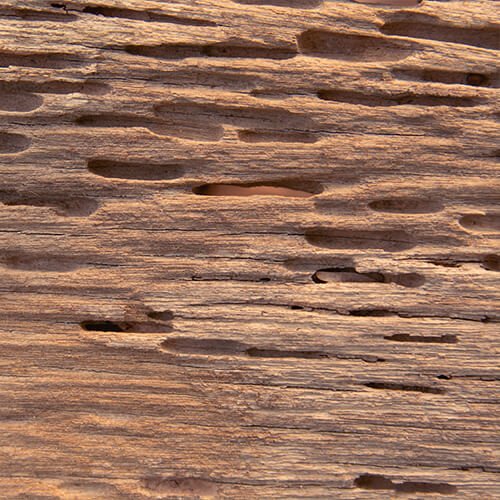 Traces of termites eating wood
A property's characteristics, which are unique and individual to the structure, makes no two jobs eradicating termites the same. Haynes Pest Control offers several different termite treatment options to meet the needs of your residential or commercial building. After assessing the situation, we'll recommend the most effective and affordable option for you.